It's not always easy to "be yourself" in a society that is constantly telling us how we should look or behave. Which is why we're totally loving these four women who dared to be different and pushed back against social expectations in their careers.
Danielle West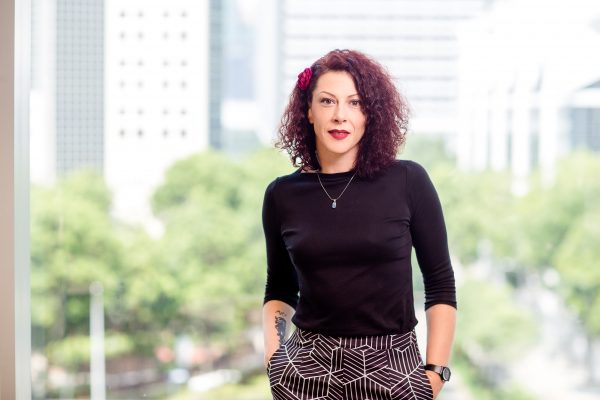 Think professional fighting isn't ladylike? Not according to Danielle West. What started out as a chance encounter with a Mixed Martial Arts (MMA) ring girl, turned out to be Danielle's first foray into the vigorous sport. Since then, "The Curse"—her former nickname—has toured the world in numerous bouts and promotions. Best known for breaking fighter Rin Nakai's unbeaten record in the ring, Danielle was one of the first women in the UK to compete in MMA.
Having competed professionally from 2007 to 2012, Danielle shares how professional fighting isn't just a "guy thing". "Visibility is the best way to change this perception," she says. "There is a huge spectrum of female role models like Angela Lee and Ann Osman who challenge the stereotype of women fighters in Southeast Asia and beyond."
Still think that MMA is still too rough? Then let Danielle's girly indulgences prove you otherwise! She confesses, "I spend an obscene amount of money on beauty products each month; and once a year, I splurge on designer fragrance!"
Elisha Tan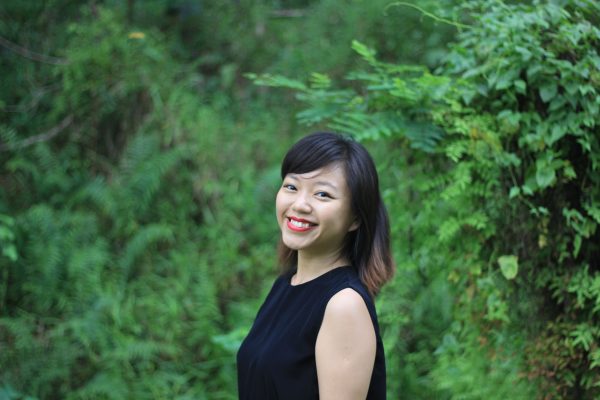 Technology is not just for bros, as TechLadies' founder Elisha Tan confidently proves. After failing to find a technical co-founder for her first startup, Elisha picked up coding and hasn't looked back ever since. Today, she is Developer Programs Regional Lead for APAC at Facebook.
However, her journey through the male-dominated field hasn't always been easy. When Elisha started out seven years ago, not only was she a newbie with technology, she was also marred with speed bumps. "I've definitely struggled with being taken seriously and having my voice heard," she shares, "In fact, I was once asked whose girlfriend or wife am I by someone who found me at a tech event."
Nevertheless, the male-dominated industry soon welcomed Elisha with open arms. "Over time, I learned the tech community was very receptive to everyone, even newcomers."
Proving that ladies can be just as tech savvy as their male counterparts, Elisha recently founded TechLadies in 2016. The startup encourages women in Asia to connect and advance as programmers in the industry. On top of that, it imparts formal training in Computer Science and programming skills for young graduates and mid-career professionals alike. And when she's not organising programming boot camps, this coding connoisseur conducts talks at a variety of tech events. Her secret to giving smashing speeches? The brightest, reddest lipstick for a confidence boost!
Lois Er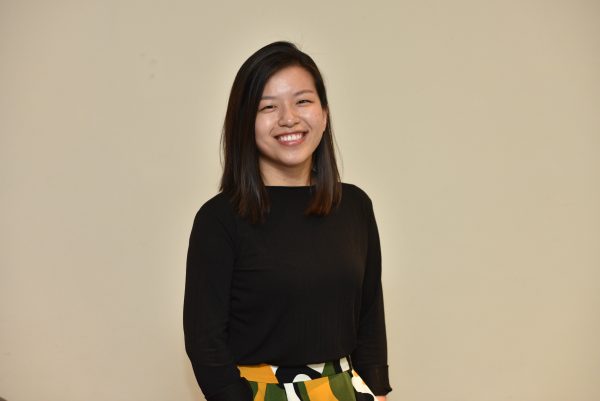 Ask any Accountant graduate of their ambitions, and chances are, working with the Big Four crops up. Lois Er, however, had other plans in mind. The NTU graduate boldly ditched the corporate chase to pursue a diploma in Graphic Design instead.
Lois enjoyed her job as a graphic designer, but when her father suggested opening a food business in a hawker centre, she jumped at the chance. Coming from a family of foodies, it seemed only natural that they brought their affinity for food to the masses. Plus, with the Tiger Street Food Support Fund, Lois received a timely boost to her fast-depleting savings.
Starting out in the Wall Street of food stalls at Old Airport Road Hawker Centre was no easy task. "Most customers prefer going to time-honoured brands or stalls with long queues," she admits. However, Lois is not one to back down easily. She says, "I hope to build an inclusive community around my business, consisting of hawkers, consumers, and friends that will bring life to this tough industry."
Despite having to toil through long hours and backbreaking work, Lois still sees a bright future ahead for the local trade. "With more young hawkers entering this trade, I believe there will be an injection of fresh ideas that will gradually change the hawker scene," she says.
And while makeup and manicures are out of her agenda thanks to the sweat and grit, Lois still indulges in a treat or two. "My saving grace is monthly facial and retail therapy!"
Pamela Loh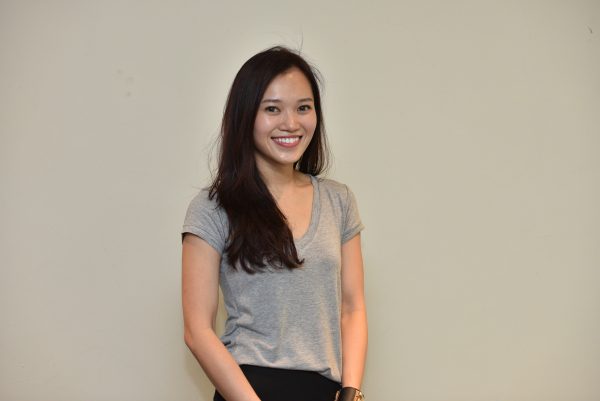 Not many people would encourage swapping a bank job to working in a hawker centre, but Pamela Loh dares to go against the grain. After 10 years in the banking industry, the former Unit Head for mobile secured loans decided to try her luck in the heady world of food entrepreneurship.
"I really loved my job. But I love my mother more," Pamela shares, "With the hours she clocks, I only get to see her briefly once every few days. She's getting on in age as well, so I decided to leave the bank, learn her trade, and spend more time with her."
Pamela is part of the daring wave of young hawkers bucking the trend of corporate life, and signing up to keep Singapore's local hawker fares alive.
However, the shift from being a home cook to running a hawker stall was not what Pamela expected. "At first, the heat from the constantly boiling soup pots were too intense, and I constantly went out for fresh air breaks," she shares.
On top of that, her age and gender also prompted several hawkers to tell her to throw in the towel. "Seasoned hawkers would give advice, with some of them telling me to go back to my cushy bank job. Most of them thought I wouldn't even last a month!" Undeterred, Pamela stuck to her guns and six months in, she is showing no sign of stopping.
Pamela says she draws her strength from her supportive family and encouragement from satisfied customers. And of course, a little extra money never hurt. She says, "The opportunity to take part in the Tiger Street Food Support Fund came at the perfect time, as the funding helped ease my cash-flow and reduce some of the pressure I was facing."
Despite dealing with stress on multiple fronts, Pamela ensures she never loses her spunk by going for bi-weekly lash treatments. "It helps me look presentable even under all the steam and heat," she explains, "Also, as a hawker, I can't have manicured nails. But no one said anything about pedicures!"